I Think in Pink by O.P.I.
Pink Softshades Collection 2010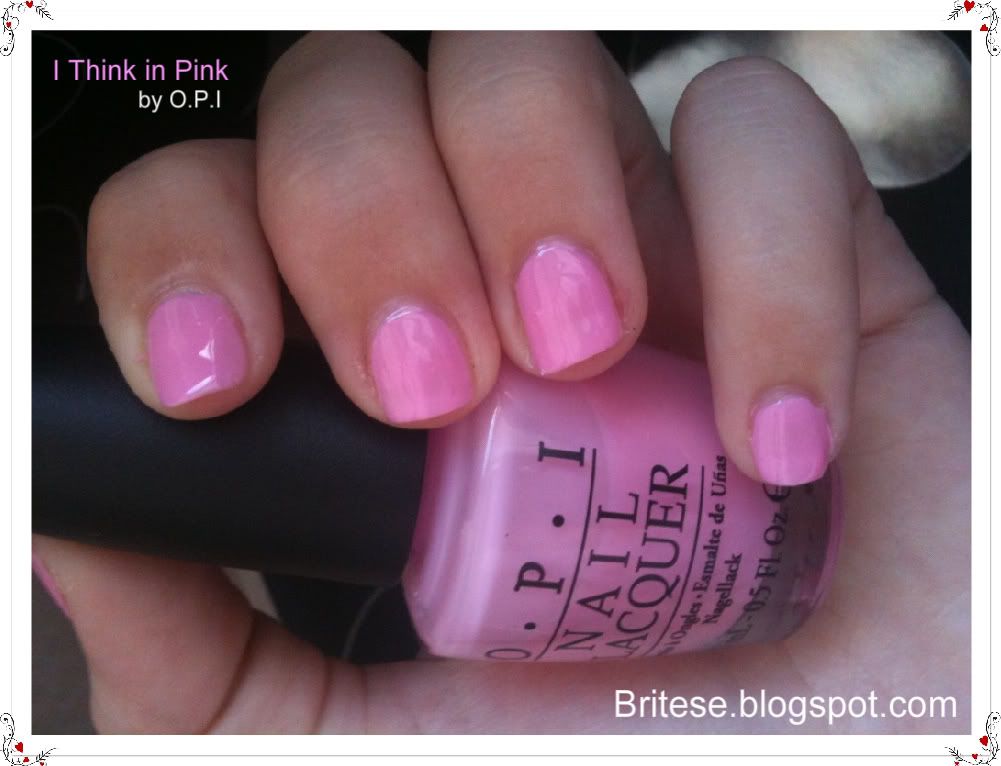 Pink SoftShades Collection 2010
Product :

I Think in Pink
I'm not really into Pink if i had to be totally honest.
A couple of months ago i wouldnt dare even looking or dare to wear or
have anything to do with pink.. but then something happened and i got into the trend with peachy pink clothes accessories and now .. Pink Nails!
I was in Gozo for the weekend which is the "quiet" island
compared to Comino and Malta from the Maltese Islands..
Its mainly were most of us go for weekend breaks and for peace and quiet.
And for me its heaven!.. I did spend way more than i would of wished but eh.. felt like a mini holiday spending €400 euros treating me and others whilst i was at it.
*******************
I stumbled into "Pearl" in Arkadia which is Gozo

"SuperDrug

" place kinda cause you find everything under one roof.. I pretty much couldnt wait to go down there and check out the things they had.
And to my surprise i was about to go pay when i noticed the nail parlor in the corner and i freaked when i found the Shreck collection by O.P.I.
Grabed the first

"Whats with the Cattitude"
without a doubt cause i was dying to get my hands on that blue nail polish!..
then i moved along the line like a total fool..
and saw the Pink SoftShades..
I must say i wasnt sure if i should pick one up..
but then i said lets try one and i didnt want a strong pink nor
a pastelle
so i went for the middle shade
"I think in Pink" which to me is a gorgeous baby pink.
First coat was sheer, but with a second coat = Perfection!
This was my first encounter with O.P.I since i never thought we actually had them..
And i like the consistency and staying power
they just wont budge which i like!
They do not take Long to dry which is a plus
Do you own any shades from the Pink Softshades Collection,
or own any O.P.I. Products ?